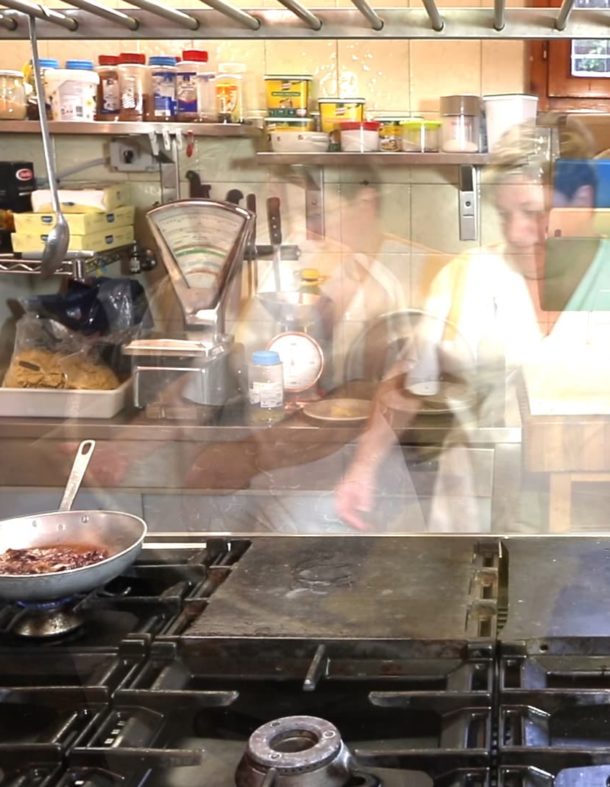 Guests of the Locanda can savour delicious recipes of typical Tuscan cuisine carefully prepared by the experienced hands of the parents and their daughter Monica. Some of our dishes still have special ingredients which are a closely guarded secret! Being in the countryside enables us to source fresh, local produce to ensure each dish is authentically Tuscan.
We pay close attention to the meats we use, with a meticulous verification of the origin and the method of farming, and this consideration is also extended to the cultivation of seasonal vegetables.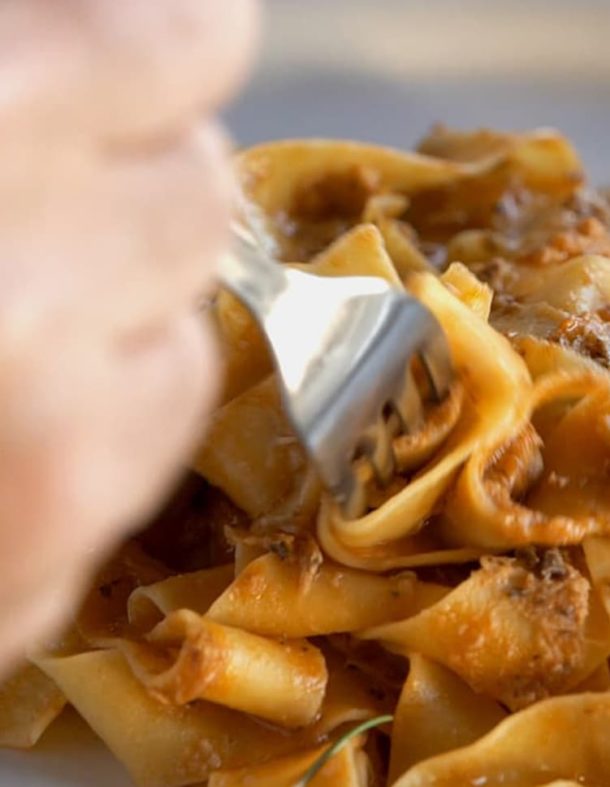 Pasta is always fresh. Specialties include pan pizza (cooked in a wood oven) and grilled meat.
We have also included some fish dishes in the menu of the Locanda for those who want to taste the flavours of the sea. We offer an excellent selection of wines from our cellar, which focuses mainly on local producers. Some also experiment with the cultivation of French and native vines which, thanks to the altitude of the Pisan hills and the humid and sub-humid micro-climate, give the wine fragrant hints and interesting bodies.
Sea Salad with rucola and fresh tomato
9.00€
Bresaola rucola parmigiano e pachino tomato
8.50€
Chicken cutlet and french fries
9.00€
Cut of meat with rocket salad and parmesan
3.90 €/hg
(min 2 people)
Cut of meat with mushrooms
4.20 €/hg
(min 2 people)
Florentine steak
3.70 €/hg
Casarecce with shrimps and pistachio cream
9.50€
Caserecce is typical Sicilian pasta
Gnocchetti tricolore with cherry tomatoes, mozzarella di bufala and basil
8.00€
Tagliolini with mushrooms
9.00€
Pappardelle with rabbit ragù
8.50€
Luciano
7.00€
Tomato, cheese, ham, mushrooms, sausage, spicy salami, artichokes, olives, hot pepper
Ilva
6.50€
Tomato, 4 cheeses, capers, baked ham, hot pepper, onions
Calzonpizza
7.50€
Tomato, cheese, ham, artichokes, mushrooms, sausage, onions
Occhio di bue
6.50€
Tomato, cheese, eggs, origan
Seafood
7.00€
Tomato, cheese, seafood, origan
Gozzetta
6.50€
Tomato, cheese, onion, tuna, origan
Bomba
7.00€
Tomato, cheese, sausage, onion, garlic, hot salami
Disperata
6.50€
Tomato, cheese, spicy olives, origan