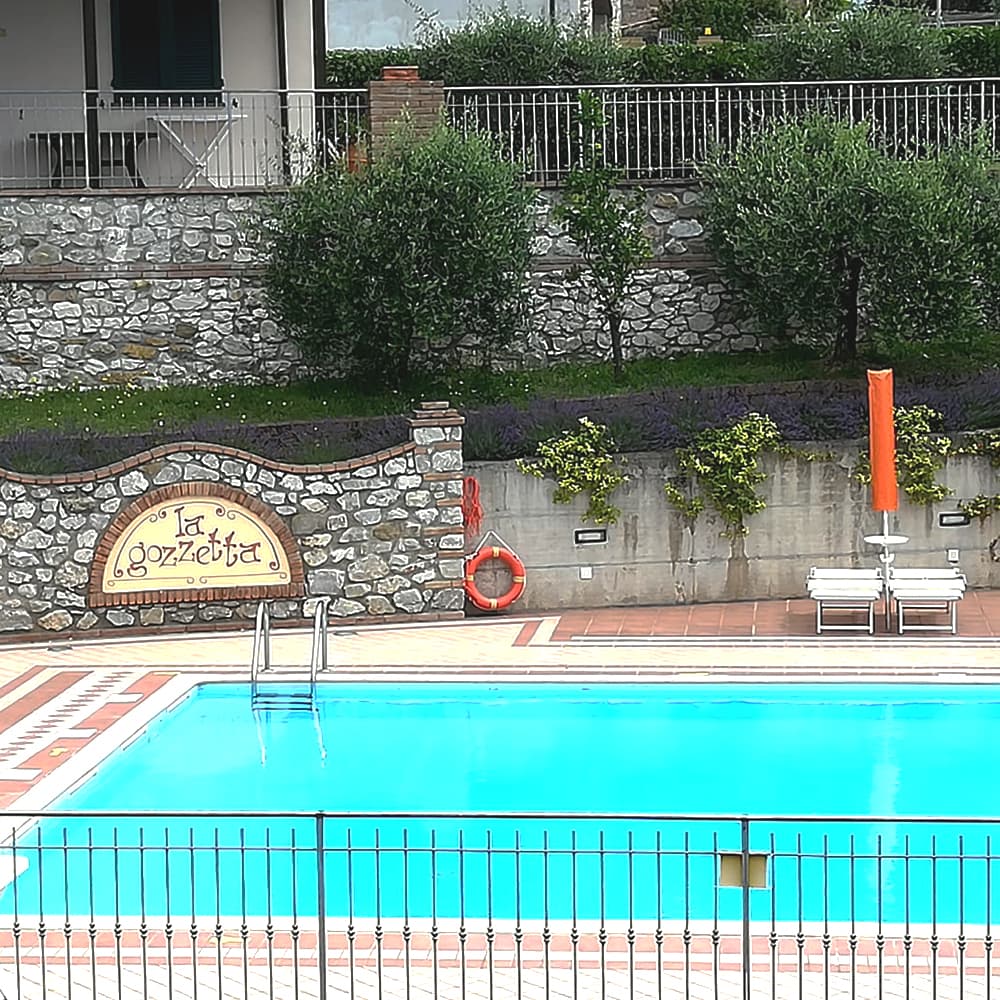 Our swimming pool is 14 meters long and 7 meters wide and is a refreshing oasis on sunny summer days. Set among the purple hills, the blue of the water is beautifully enhanced by the flowering lavender.
After an excursion, walk or mountain bike ride, you can unwind with a cocktail by the pool, reading a book or just admiring the sunset over our hills, which will leave an unforgettable memory. Guests have at their disposal numerous sun-beds and umbrellas if you wish to relax, and a solarium for those who love to be kissed by the sun.
The swimming pool is available to all guests of all the rooms and apartments, and access is free. Reservations are not required. Please note that the hotel does not provide linen/towels of any kind or other accessories for the use at the swimming pool. For reasons of hygiene guests are required to shower thoroughly using soap before using the pool. The use of a swimming cap is mandatory. Children under the age of 14 are only allowed access to the pool under the supervision of a responsible adult.